Electrician Benowa
Your trusted local electrician in Benowa
Pugin Power experienced and reliable electricians offer a full range of electrical services for homes and business throughout Benowa. Our team can take care of everything from a new power point to a complete solar power system installation. Contact Pugin Power, the electricians you can rely on for all your electrical needs.
BOOK AN ELECTRICIAN TODAY
Complete electrical services in Benowa
Modern homes and businesses rely on consistent and safe electrical systems to power a myriad of appliances, lighting, and essentials such as the hot water system and air conditioning. If any of these systems fail your day can quickly be brought to a standstill. Faulty electrical systems also pose a significant risk of electrical accidents for your family, staff or customers. We recommend attending to any electrical issues as soon as possible.


Our team of experienced electricians can carry out all types of electrical work to keep your property working safely and efficiently. The electrical services Pugin Power electricians offer include:
electrical safety testing and inspections
safety switch installation and testing
power point installations
lighting - upgrading to energy efficient options such as LED, installing new light fittings, replacing light switches, etc
tariff changes - switch your hot water system, pool pump, etc to an economy tariff and save on your power bill each year.
electrical appliance installations - everything from ovens, rangehoods, stoves and cooktops to air conditioning
smoke alarms - including upgrades to interconnected, hardwired smoke alarm systems
ceiling fan installations - indoor and outdoor models, exhaust fans and industrial fans
TV and antenna installations - home theatre setups, reception problems
solar power systems - new installs, repairs and maintenance
air conditioning - installation, repairs, and servicing - all brands of split system and ducted aircon systems
If the service you are looking for is not listed here give our team a call at 1300 150 753 we are sure to be able to help.
Need an emergency electrician in Benowa?
Unfortunately, electrical problems often occur outside business hours or on the weekends, frequently leaving homes or businesses without power or the ability to safely use their electrical systems. Pugin Power's emergency electrician service means you never need to be in this situation - we are on call 24 hours a day, 7 days a week for all your urgent electrical issues in Benowa. Call our emergency electrician on 1300 150 753 now.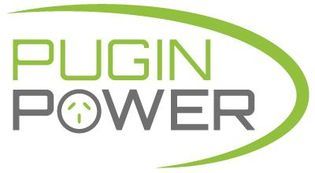 The reliable Benowa electricians
Looking for a reliable electrician who will arrive promptly, offer expert advice and professional service? Contact Pugin Power's electrical team on 1300 150 753 or complete our Electrician Booking form today.
BOOK AN ELECTRICIAN TODAY
Local Electricians in Benowa
Pugin Power
Hear From Our Customers
Frigging awesome, just had air con installed, looks great, and they were so nice to deal with.