Top-quality electric oven installation services across the Gold Coast
Are you in need of oven installation? Pugin Power electricians provide complete electric oven installation on the Gold Coast, Logan and Brisbane Southside. We are experienced and professional, so you can rest assured that your oven will be installed correctly.
A properly installed oven is essential for safety in your home. With our experience, we can ensure that your oven is installed quickly and efficiently. So you can focus on what's important - cooking delicious meals for your family.
Contact Pugin Power electricians to schedule your electric oven installation service today
BOOK OVEN INSTALLATION TODAY
Call us at 1300 150 753 or fill out the form and we will get in touch with you as soon as possible.
Do I need an electrician to complete an oven installation?
Yes! Due to the huge range of factors to consider when installing an oven - from power points to altering cupboards to requiring a dedicated circuit - it is not safe for you to complete an oven install yourself. Give Pugin Power electricians a call and we can promptly and professionally complete the job for you.
Is your oven failing to perform when you need it most? Are you embarrassed when guests come over and you have to use your out-of-date oven? Is your oven older than you care to admit, and well overdue to be replaced? If any of these situations are you, Pugin Power can help. We offer prompt, professional and top-quality oven installation services all over the Gold Coast, ensuring you never have to be left in a compromising cooking position ever again.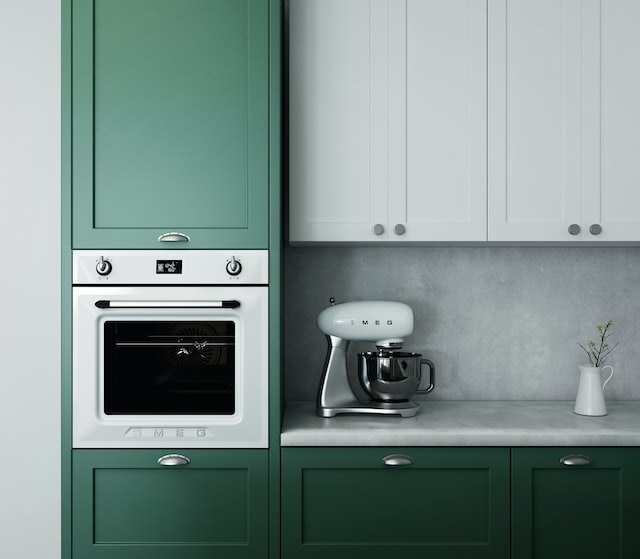 How much does oven installation cost?
The cost of oven installation varies greatly, depending on a range of factors such as:
The layout of your kitchen.
The size of the oven
The type of oven being installed.
Whether you already have suitable electrical points, or more need to be installed.
Any minor changes to kitchen cupboards to allow the new oven to fit.
That is why it is best to speak to a professional such as Pugin Power, who can provide a quote for your exact circumstances and needs.
Fully qualified Gold Coast oven installation services
Pugin Power can provide oven installation services for a range of brands and styles of ovens, depending on your needs. We always respect your home and your property and clean up after ourselves once the job is complete. We also ensure that we have a fully stocked van, so we don't have you leave a job halfway to go and obtain a part. We also complete appliance repairs and cooktop installation, so call us now!
Why choose our oven installation team on the Gold Coast?
We are fully licenced and qualified electricians.
We have extensive industry experience, allowing us to offer knowledgeable and practical solutions when it comes to oven installation.
We work with ovens of all different brands and sizes.
We remain up to date with all the industry amendments and changes, ensuring we always provide our customers with the most current solutions available.
We are prompt, professional and knowledgeable.

Speak to our knowledgeable oven installation team today
Contact Pugin Power for all your oven installation needs throughout the Gold Coast at 1300 150 753 or complete our online booking request today.
Frequently asked questions
How often do you need a Test and Tag service?
Electrician v/s Electrical Contractors
Why does my safety switch keep tripping?