Local electric appliance installation specialists on the Gold Coast
Are you in need of appliance installation? Pugin Power electricians are highly trained and experienced in appliance installation. We can install all types of appliances, from dishwashers to dryers, and everything in between. We'll make sure your appliances are installed correctly and to the manufacturer's guidelines.
With our help, you can rest assured that your appliances will be installed quickly and efficiently. We're passionate about providing outstanding customer service, so you can be confident that you're making the best decision for your home or business when you choose Pugin Power.
Contact Pugin Power to schedule your electrical appliance installation today.
BOOK APPLIANCE INSTALLATION TODAY
Call us at 1300 150 753 or fill out the form and we will get in touch with you as soon as possible.
Invest in quality appliance installation services
To ensure your new appliances work efficiently invest in the installation services of a licenced electrician. They will make sure that the product is set up safely to protect the manufacturer's warranty as well as your insurance, provide tips on using the device, plus carry out any adjustments to your existing electrical system to accommodate the new appliance.
Looking for reliable, professional electrical appliance installation on the Gold Coast? Pugin Power's electrical team can install a full range of appliances, as well as add extra powerpoints, wiring, and circuits as required.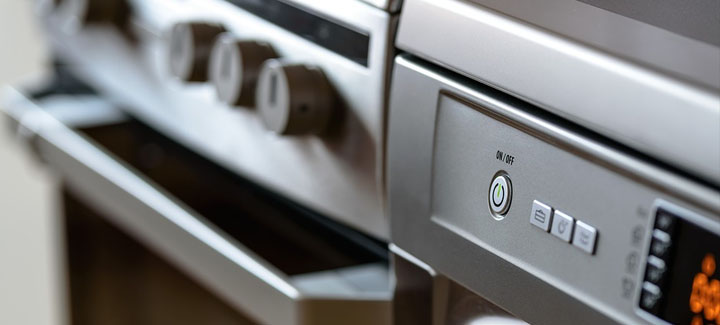 Home appliances installed - oven, cooktop, rangehood & more
Our electrical team offer a huge selection of installation services for just about any home appliance including:
electric oven
rangehood
induction or electric cooktop
electric stove
built-in microwave
built-in coffee machine
home automation system
warming drawer
home theatre system, TV, TV antenna, speaker systems
exhaust fan
bathroom heat lights
If the electrical appliance installation service you're looking for is not listed here please give our team a call, we're sure to be able to help.
Electrical appliance installation Gold Coast
Contact Pugin Power for electrical appliance installation services throughout the Gold Coast at 1300 150 753 or complete our booking request form today.
Frequently asked questions
Benefits of upgrading to LED lighting
Why does my safety switch keep tripping?
How does a safety switch work?