Reliable electric, ceramic & induction cooktop installation on the Gold Coast
Are you in need of a new cooktop installation? Pugin Power electricians are the experts when it comes to cooktop installations. We can install any type of cooktop, whether it be electric, ceramic or induction. We service the Gold Coast, Logan and Brisbane Southside areas.
With our professional installation service, you can be sure that your new cooktop will be installed correctly and safely. We take pride in our workmanship and guarantee that you will be satisfied with our service.
Contact Pugin Power today to book your electric cooktop installation.
QUICK ELECTRICAL QUOTE
Call us at 1300 150 753 or fill out the form and we will get in touch with you as soon as possible.
Why arrange for an electrician to install a cooktop?
Is your current cooktop not working as it should, and you're sick of half-cooked meals? Are you without a cooktop and think it may be time to introduce one? Pugin Power is the one to call. We can assist with all your electric cooktop installation services all across the Gold Coast. Our electricians have extensive experience with appliances and cooktops of all shapes, sizes and brands, ensuring your installation is completed exactly how it should be.
There is a range of reasons why you should arrange for a licenced professional electrician to install your cooktop:
Electricity is dangerous and you should never complete electric works yourself.
State, federal and industry regulations are consistently evolving in relation to cooktop installations, so it is best to employ a professional to complete the job.
Many cooktops require hardwiring, which must be completed by an electrician.
Some cooktops require isolation switches, which must be installed by an electrician.
If you complete the work yourself, you may void your manufacturer's warranty.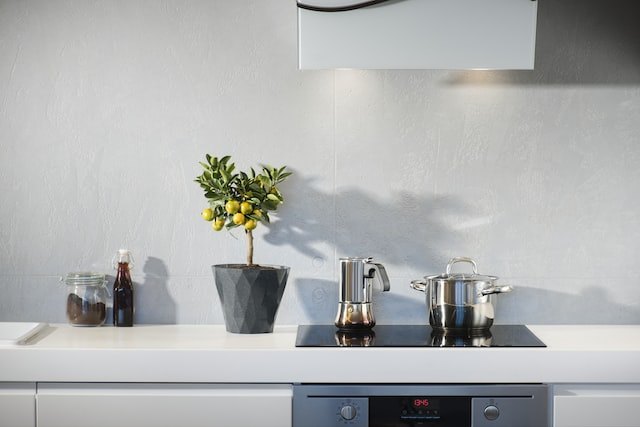 How much does a cooktop installation cost?
The cost of a cooktop installation can vary considerably, from the type of cooktop you are wanting to be installed to whether you are replacing a current cooktop or introducing a whole new one. It is always best to speak to an industry expert as they will be able to provide you with a quote specific to your circumstances, so get in contact with Pugin Power today and we can help.
Complete electric cooktop installation on the Gold Coast
The Pugin Power cooktop installation team that services the Gold Coast is one of the best in the business, with years of experience ensuring only the best service and workmanship every single time. We complete cooktop jobs of all shapes and sizes, as we know homes and workplaces have differing cooking needs. We deal with all the major brands, so don't wait any longer to have that cooktop installed. We also complete appliance repairs too.
Why choose us as your Gold Coast cooktop installation team?
We are fully qualified and licenced electricians.
We have extensive experience completing cooktop installations all across the Gold Coast.
We are prompt and professional.
We put the safety of our customers first.
We offer top-quality workmanship and customer service.
We offer pragmatic solutions to suit your exact circumstances.

Local cooktop installation across the Gold Coast
If you would like a cooktop installed on the Gold Coast, contact Pugin Power at 1300 150 753 or complete our online booking request today.
Frequently asked questions
Why does my safety switch keep tripping?
How often do you need a Test and Tag service?
Which smoke alarms are the best?