Split system & ducted aircon installation services
Our professional air conditioning team offers the supply and installation of the leading brands of air conditioners throughout the Gold Coast. From small single-split system air conditioners to large ducted systems, we have the perfect cooling or reverse cycle solution for your needs.
Our expert technicians are passionate about providing the right aircon solution from design to installation, repairs to ongoing maintenance. Whether you are looking for aircon services for your Gold Coast home or business, we can help. Get in contact today.
BOOK AIRCON INSTALLATION TODAY
Call us at 1300 150 753 or fill out the form and we will get in touch with you as soon as possible.
Expert air conditioning installation advice
Unsure which air conditioner is right for your home? Our experienced electrical & air conditioning team are on hand with expert advice to ensure the split system & ducted air conditioner we install is the perfect fit for your home or business, ensuring it's:
the most energy efficient
the right size
has all the features you need
within your budget.
Climate control in your home or business has never been easier. Pugin Power can supply and install a range of air conditioners from premium brands such as: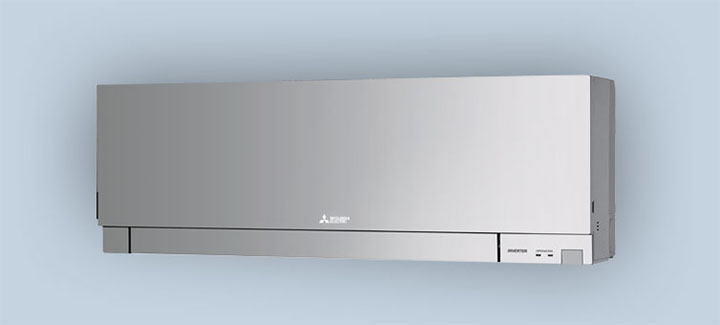 Advantages of installing split system air conditioning
Split system air conditioning has a temperature control solution for just about any space, whether it's in an office, house, apartment, or unit. The many benefits of installing a split system air conditioner include:
energy efficient climate control
one appliance can cool your home in summer and warm it through winter (reverse cycle models)
affordable options
super quiet indoor operation - perfect for bedrooms
low maintenance
easy to operate
can remove pollen, dust, and bacteria, and deodorise the air entering your home - perfect for allergy and asthma sufferers
available in a range of sleek, modern designs
Residential air conditioning installation Gold Coast
Whether you need aircon installation services for your large Gold Coast home or a small apartment, Pugin Power can help. We can help with the supply and installation of a single-split system, multi-split system or ducted air conditioning in your home. Whether you need a climate control solution for a single room or your entire home, we can determine the right size aircon for the space, source a unit from one of the many proven brands and install the aircon in your home. Discuss your home air conditioning requirements with our team today, we would be happy to help.
Commercial aircon install Gold Coast
Whether you are looking for air conditioning services for a small office or a large warehouse, we can help with the installation, as well as repairs and ongoing support for your commercial aircon unit.
We provide installation services for all styles and models of aircon like:
Split and multi-split
VRV
Packaged
Cassette
Ducted systems
Your Local Air Conditioning Experts Gold Coast
We are passionate about providing the right solutions to our customers
We strive to give our customers the best service to ensure they are fully satisfied
We are fully licensed and insured
Our team undertakes regular training to deliver the best services to our clients
We provide fixed pricing and upfront costs for all our jobs - no surprises or hidden costs
Professional air conditioner installation on the Gold Coast
When you're looking for a new air conditioner, whether you're upgrading your old unit or installing a whole building system, contact Pugin Power's air conditioner installation team for fast, professional service every time across the Gold Coast, Tweed, Logan & Brisbane south areas. Call 1300 150 753 or complete our quote request form today.
Frequently asked questions
Which air conditioner is best for your home?
How to reduce your cooling costs in summer?
How often should you service your air conditioner?