Your trusted local Gold Coast electricians
Are you in need of an electrician on the Gold Coast? Pugin Power are your trusted local Gold Coast electricians. We offer complete electrical services throughout the Gold Coast, from appliance installation to smoke alarm maintenance and so much more. Our team of experienced and qualified electricians will be able to take on any job, big or small.
With Pugin Power, you can rest assured knowing that you are in safe hands. We pride ourselves on our quality workmanship and excellent customer service. We also offer competitive pricing, so you can be sure you're getting the best value for your money. Our team of qualified electrical contractors bring a wealth of industry experience to every electrical repair, installation or maintenance job, large or small, residential, commercial, and industrial. We can take care of it all.
Book a Pugin Power electrician today for all your electrical needs on the Gold Coast.
BOOK A GOLD COAST ELECTRICIAN TODAY
Call us at 1300 150 753 or fill out the form and we will get in touch with you as soon as possible.
Electrical services we offer
Our team of electricians can help with a huge variety of electrical issues in your home or business. This means if you call us to attend to a job at your home and we find a related electrical issue or that the work is a bit more involved than first thought, we can take care of it there and then. No unnecessary delays or waiting around for other tradespeople.
Our electrical services include:
electrical repairs
electrical maintenance
property maintenance
powerpoints
electrical safety checks
new wiring and house rewiring
exit lights and emergency lighting
TV antenna installation and repairs
home theatre system setup
tariff changes
power connections
electrical inspections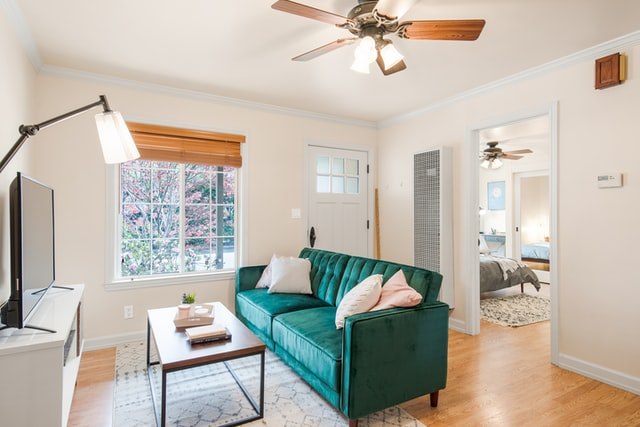 When do I need to call an electrician?
In Australia, a licenced electrician is required to carry out all electrical work more technical than changing a lightbulb. Your electrician must carry a current relevant state electrical licence and work under an electrical contractor. Our country's strict electrical regulations potentially prevent countless accidents and fires each year and are in place to protect residents and property from electrically related injury or damage.
Any electrical work carried out by an unlicensed person could also void your insurance coverage. Stay safe and covered by using a licenced electrician for all of the electrical work around your home or business.
Urgent electrical services Gold Coast
Unfortunately, electrical problems, breakdowns, or power outs quite often occur, leaving homes and businesses without essential systems or no power at all. Our team are committed to ensuring your Gold Coast property maintains a reliable and safe electrical system, which is why we are committed to responding to your critical electrical repairs as fast as possible.
Simply call 1300 150 753 to book an electrician today.

Your local electrician on the Gold Coast
Pugin Power are your local Gold Coast electrician's. We provide a full range of electrical services across the coast from Coomera in the north to Coolangatta in the south.
Even if the electrical service you are after is not listed here we are sure to be able to help, give our friendly team a call on 1300 150 753 or complete the electrician service request form today and we'll be in contact with you as soon as possible.
Our electricians service these regions:
Frequently asked questions
How does a safety switch work?
How many smoke alarms do I need?
Benefits of upgrading to LED lighting