Reliable solar inverter & solar panel repairs on the Gold Coast
Are you in need of solar repairs? Pugin Power is one of the leading providers of solar system repairs on the Gold Coast. We offer complete solar panel and inverter repairs for both homes and businesses. Our experienced team of electricians are here to help get your solar system back up and running as quickly as possible.
With our prompt and reliable service, you can rest assured that your solar system will be back up and running in no time. We understand the importance of having a working solar system and will do everything we can to get it fixed as soon as possible.
Contact Pugin Power solar electricians to book repairs today.
BOOK A SOLAR REPAIR SPECIALIST TODAY
Call us at 1300 150 753 or fill out the form and we will get in touch with you as soon as possible.
Common problems with solar PV systems
Is your solar power output less than usual? Have your solar panels suffered from hail damage? Do you have a broken solar panel or a faulty solar inverter? Our solar electricians can identify and fix faults in your solar PV system. Issues that affect your solar system efficiency can include:
Dirt obstructing sunlight from reaching panels
Birds, possums or rodents can damage the wiring or nest under the solar panels affecting the performance
Hot spots on the panel - One of the most common problems with solar panels is hot spots. They are areas of high temperature which affect a solar cell by consuming energy instead of generating it. They can develop due to dirt or poorly soldered connections. When solar panels become too hot, it can result in overloading.
Moisture can seep into the panels and cause internal corrosion or delamination.
Faulty wiring can affect the electricity output.
Micro cracks on the panel - Tiny cracks on the solar panel can grow over time due to weather changes. The cracks can occur due to manufacturing processes or shipping and thermal or seasonal conditions. The cracks can grow over time and can reduce the efficiency of the system.
A voltage difference between the earthing and solar panel can trigger potential induced degradation (PID). PID can reduce the efficiency of the system.
Snail trail contamination - Brown lines appear on the panel which appears as if snails crawled through the panels. They can come up after a few years and are usually due to tiny cracks in the system or defective solar paste used in the manufacturing process.
Roof - broken or loose tiles on the roof.
Solar inverter - a red light on the inverter can indicate a fault in the system.
Our solar electrical team offers solar repair services across the Gold Coast including panel and inverter repairs, solar panel maintenance, wiring and isolator testing and repairs. We'll get your solar power system up and running fast.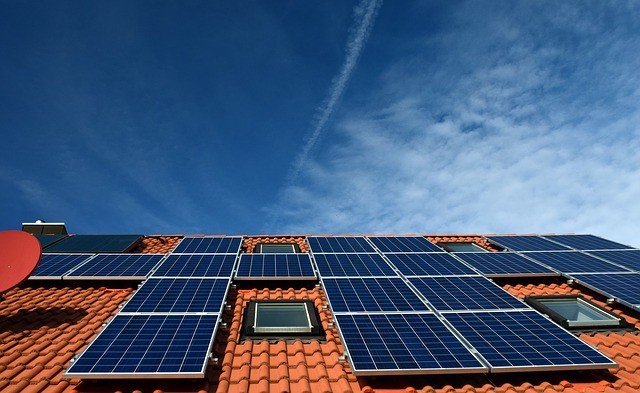 High-Quality Solar PV System Repairs Gold Coast
Pugin Power provides complete solar repair services including:
A complete inspection of the wires, mounting and all the components of the solar system
Solar PV system - efficiency and safety checks
Fault Finding
Solar panel - cleaning, repairs and servicing
Repairing damage caused to solar panels by hails, storms
Storm repairs and insurance work
Warranty repairs
Solar inverter fault or error code issues
Review the solar power systems for recalled solar components
Upgrades, maintenance and replacements
Solar Panel Repairs
At Pugin Power, our electricians are accredited by the Clean Energy Council. We can repair all issues with your solar PV system. Whether it is poor electricity generation or a full system breakdown, we can help.
Our solar electricians will inspect all the wiring, mounting and other components of the solar system. Talk to our specialists today and we will be happy to help with all your solar energy requirements on the Gold Coast.
Solar Inverter Repairs on the Gold Coast
A reliable inverter is essential to getting the most power possible from your solar PV system. Regular maintenance checks of the solar system can uncover issues which affect power generation potential. Keep your solar inverter in top condition with routine servicing and repairs.
Pugin Power electricians service the whole Gold Coast region from Coolangatta, north to Coomera and west to Nerang.
Safety Warning - Is your solar PV system fitted with one of these recalled DC isolators - ISOMax, AVANCO, GEN3, SPM, NHP, PVPower? Contact a solar electrician as soon as possible to arrange a replacement switch. Faulty DC isolators present a serious risk of an electrical fire.

Your Trusted Local Solar Electricians on the Gold Coast
For quality, reliable solar repairs on the Gold Coast give our electrical team a call on 1300 150 753 or complete our solar repair booking request today.
Frequently asked questions
What is a solar inverter?
What size solar system do I need?
Why do solar inverters fail?