Repairs for damaged solar panels, mounting systems & inverters
Have you had your solar panels or solar system damaged and need to make an insurance claim? Pugin Power can take care of all your solar system insurance repairs throughout Brisbane Southside, the Gold Coast and Logan regions.
Pugin Power solar electricians know that submitting an insurance claim can be a very stressful process, and knowing what to include in the claim is not always easy or straightforward. Insurance companies can be hard to navigate on solar claims, therefore It's imperative you let your insurer know about your solar system, to avoid the possibility of an insurance claim rejection.
Book Solar Repairs
Call us at 1300 150 753 or fill out the form and we will get in touch with you as soon as possible.
Our electricians have expert knowledge in making residential or commercial insurance claims to an insurer when an issue arises with your solar panels. This will help clear away any confusion around the insurance process you might have.
We will provide a quote for the necessary repairs and include all the relevant information required to ensure your claim is processed as efficiently as possible.
Pugin Power can take care of all solar repairs for you so you can feel confident your claim will be completed to the insurer's specifications.
Solar panels with hail damage
Storm damage to solar components inc panels, mounting systems, isolator switches
Stormwater issues
Broken or cracked components due to falling trees or branches
Problems due to pests affecting the solar system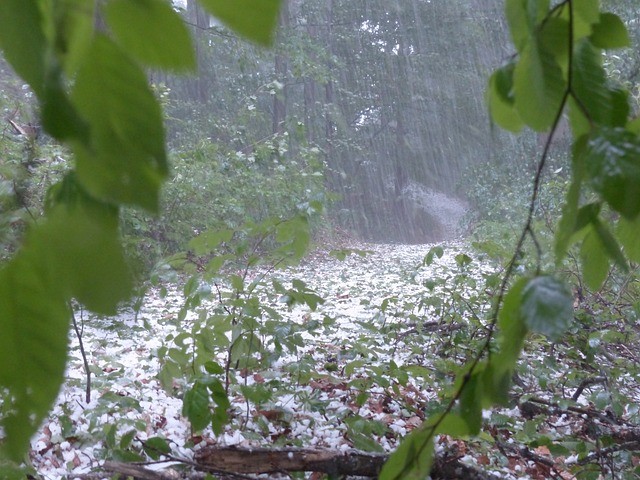 Solar panels hail damage
One of the most common causes of damage to solar panels on the Gold Coast during storm season is hail damage. Unfortunately, in most cases repairs can not be made to solar panels with damage from hailstones, the panels will need to be replaced.
Pugin Power understands that having a damaged solar panel can be a huge inconvenience, so we will work hard to repair or replace any damaged panels and will get you back to enjoying the benefits of solar.
Pugin Power provides complete solar repair services including:
A complete inspection of the wires, mounting and all the components of the solar system
Solar PV system - efficiency and safety checks
Fault finding
Solar panel cleaning and servicing
Solar inverter repairs
Damage caused by hail
Storm repairs and insurance work
Warranty repairs
Review the solar power system for recalled solar components
Upgrade, maintenance and replacements.
Great reasons to call Pugin Power for your solar repairs
Professional Service - Dedicated to providing a 100% customer satisfaction guarantee
Expert Advice - We provide cost-effective and timely advice
Service Guarantee - We get the job done right the first time, every time and on time.

Your trusted solar electricians on the Gold Coast
Pugin Power services households and businesses on the Gold Coast, Logan and Brisbane Southside. call today to speak to one of our experienced electricians at 1300 150 753 or through our online booking form.
Frequently asked questions
What is a solar inverter?
What size solar system do I need?
Why do solar inverters fail?