Split system aircon installation, repairs & servicing experts on the Gold Coast
Want to provide a comfortable, consistent temperature all year round in your home or workplace, but aren't sure how? Are you an allergy sufferer and conscious of your choice of air conditioning? Split system air conditioning is the answer you have been looking for, and Pugin Power are the Gold Coast aircon technicians you can trust. Split system air conditioners are affordable and energy efficient, stylish and reverse cycle models offer year-round climate control for your home or business.
We offer complete split system aircon services for homes and businesses across the Gold Coast, Brisbane southside, and Logan regions. Book an experienced Pugin Power air conditioning specialist today.
BOOK SPLIT SYSTEM AIRCON TODAY
Call us at 1300 150 753 or fill out the form and we will get in touch with you as soon as possible.
What are the advantages of split system air conditioning?
Split system air conditioning suits almost any space, whether it is a workplace, house, apartment, or unit. Installing a split system air conditioner has a range of benefits including:
A huge variety of affordable models are available.
Energy efficient.
Easy to operate.
Low maintenance.
One unit can both cool your home in summer and warm it in winter (reverse cycle models).
Removal of pollen, dust and bacteria from the air, making them a great choice for asthma and allergy sufferers.
Can deodorise the air circulating through your home.
Available in a variety of sleek and modern designs
Which split system aircon services do we provide?
At Pugin Power, we believe in offering a comprehensive and high-quality split system service range. That is why we install, repair, replace and service all different brands of split system air conditioning systems, including Fujitsu and Mitsubishi Electric options. We can also help with your ducted aircon too.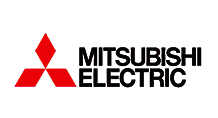 Fully qualified split system installation experts
The Pugin Power split system air conditioning team are fully qualified installation specialists, with extensive industry experience and knowledge. We understand that homes and businesses have differing aircon needs, which is why we actually listen to you and offer practical and pragmatic solutions to suit your circumstances. We ensure the split system unit you choose is the right size and with all the features you need, all within your budget. Get in contact to learn more!

Split system air conditioner installation cost
How much does split system air conditioning cost? This is a common question we get asked, however, there isn't a 'one size fits all' answer. There is a range of factors that affect the cost, including:
Size of the aircon unit.
Location of unit installation.
Amount of split system air conditioning units being installed.
Why choose us for all your split system air conditioning needs on the Gold Coast?
We are fully qualified air conditioning specialists.
We have extensive industry experience, allowing us to offer knowledgeable and practical solutions. We offer the installation, repair, service and maintenance of all kinds of air conditioning units.
We remain up to date with all the industry amendments and changes, ensuring we always provide our customers with the most current solutions available.
We are prompt, professional and friendly.

Your local and reliable Gold Coast split system air conditioning team
If you are thinking that it may be time for a split system aircon to be installed in your home, then give Pugin Power a call on 1300 150 753 or alternatively you can fill in our aircon booking form.
Frequently asked questions
How to reduce your cooling costs in summer?
Which air conditioner is best for your home?
How often should you service your air conditioner?