Mitsubishi air con installation and repairs
Mitsubishi Electric are world leaders in air conditioner reliability, quiet operation, and energy efficiency. The Mitsubishi range offers cost-effective cooling and heating choices for spaces of all sizes. Pugin Power's Gold Coast electrical team provides installation, repairs, servicing and maintenance of all Mitsubishi Electric air conditioner models.
NEED AN AIR CONDITIONING ELECTRICIAN?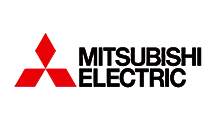 Mitsubishi Electric air conditioner features
The Mitsubishi residential air conditioner range includes:
Wall mounted split systems
Console split systems
Bulkhead air cons
Ceiling mounted systems
Multi-head split system
Each air conditioner features Advanced Inverter Technology for enhanced energy efficiency, quiet operation, exceptional air cleaning systems, and sleek attractive design.
To create a premium climate control experience Mitsubishi Electric has combined specialty elements such as:
WiFi control
Nano Platinum Deodorising filter
Timers - weekly, on/off
Super quiet operation
3D i-see Sensor - for 3D room temperature analysis
Plasma filter - to remove allergens, bacteria, and viruses from the air
Quick clean design
plus much more
Mitsubishi Electric Gold Coast
For professional Mitsubishi Electric air conditioning service, repairs, and installation across the Gold Coast contact Pugin Power on 1300 150 735 or complete our booking request today.