Local Mitsubishi Electric air conditioner experts Gold Coast
Are you looking for installation, repairs or servicing of Mitsubishi Electric air conditioning? Then you have come to the right place. We are trusted providers of top-quality Mitsubishi Electric air conditioning services throughout Brisbane, Logan, and the Gold Coast. Our team is highly trained and experienced in all aspects of airon systems, so we can handle any job with ease. Whether you need an emergency repair or want to install a new system, our technicians will get it done quickly and efficiently. Click below to book an appointment online today.
BOOK MITSUBISHI ELECTRIC AIRCON SERVICE
Mitsubishi Electric air conditioner installation
We install the full range of Mitsubishi Electric air conditioning products, and we take immense pride in our work. We know that your home (or business) is an important part of your life, so we want it to be comfortable all year round. That means keeping it at the perfect temperature whether it's summer or winter outside.
We're the best in SEQ when it comes to installing Mitsubishi Electric air conditioners. Our team of professionals will come out to your home or commercial properth and install your brand new unit so that you can start enjoying its benefits as soon as possible. You won't find another aircon installation company like Pugin Power on the Gold Coast – we offer great service at an affordable price. Book an appointment online or call us directly at 1300 150 753.
Mitsubishi Electric air conditioner range
The Mitsubishi residential air conditioner range includes:
Console split systems
Bulkhead air conditioners
Ceiling mounted systems
Multi-head split system
Each air conditioner features Advanced Inverter Technology for enhanced energy efficiency, quiet operation, exceptional air cleaning systems, and sleek attractive design.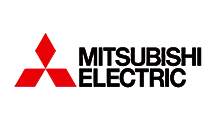 To create a premium climate control experience Mitsubishi Electric has combined specialty elements such as:
WiFi control
Nano Platinum Deodorising filter
Timers - weekly, on/off
Super quiet operation
3D i-see Sensor - for 3D room temperature analysis
Plasma filter - to remove allergens, bacteria, and viruses from the air
Quick clean design
plus much more
Mitsubishi Electric aircon repairs
We are the leading Mitsubishi electric air conditioning repairs company on the Gold Coast. Our technicians have years of experience and we can repair any make or model of Mitsubishi electric air conditioner. If your aircon is not cooling very well, leaking water or has stopped altogether give us a call and we will be there to help you out as soon as possible.
Air conditioner service and cleaning
Has your Mitsubishi Electric aircon been serviced lately? Servicing your air conditioning system is an important part of ensuring that it keeps working efficiently and effectively. We recommend having a service performed twice yearly when the season changes from summer into autumn (or winter). If you use the unit just for cooling in warmer months we recommend getting the aircon inspected, serviced and cleaned at least once per year to maintain its efficiency and ensure it is distrubuting clean air around your home. Don't get stuck with an under-performing unit, book an aircon service today.
Your trusted Mitsubishi Electric specialists Brisbane and Gold Coast
For professional Mitsubishi Electric air conditioning service, repairs, and installation across the Gold Coast & Brisbane southside contact Pugin Power on 1300 150 753 or complete our aircon booking request today.