Fujitsu installation, service, and repairs
Fujitsu is Australia's leading supplier of quality, energy efficient air conditioners, built for the tough Aussie climate. Pugin Power offers supply, installation, repairs and maintenance for the full range of Fujitsu air conditioners, including split system, cassette, and ducted systems, throughout Brisbane, Gold Coast and Logan.
NEED A FUJITSU AIR CONDITIONING SPECIALIST?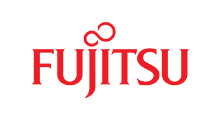 Benefits of Fujitsu air conditioning
Fujitsu offers a range of cooling or reverse cycle air conditioners
There's an application for every space from small rooms to whole house climate control
Energy efficient - up to a 5-star energy rating
Human Sensor Control - switches the air con to energy saving mode when no movement is detected for a period of time to provide optimum efficiency
Easy to use controls
Quiet operation
Program timers
Corrosion resistant Blue Fin heat exchanger ideal for coastal areas
Apple-Catechin filter - removes fine dust, mold spores, and harmful micro-organisms from the air*
Ion deodorisation filter - removes bad odors*
Both residential and commercial climate control options
*select models only
Fujitsu Air Conditioning Brisbane and Gold Coast
For all your Fujitsu air conditioner needs across the Gold Coast, Brisbane and Logan including installation, repairs, and servicing contact our experienced electricians on 1300 029 795 or complete our online service request today.