Complete ducted aircon installation & repairs
Pugin Power experienced air conditioning technicians offer comprehensive ducted air conditioner installation, repairs and servicing on the Gold Coast, Logan and Brisbane Southside. We are dedicated to providing our customers with the best possible service and products available on the market today.
Our team of highly trained and experienced aircon technicians can help you find the perfect ducted air conditioner for your home or business. We offer a wide range of services including design, fitting, future repairs and routine maintenance. We also offer a 100% satisfaction guarantee on all of our products and services.
Contact Pugin Power to schedule a ducted air conditioning consultation today.
BOOK DUCTED AIRCON SERVICE TODAY
Call us at 1300 150 753 or fill out the form and we will get in touch with you as soon as possible.
We understand that being hot and sticky is a horrible feeling. If your fans are no longer able to keep you cool, perhaps now is the time to install a ducted air conditioning unit. Ducted air conditioners give you the ability to set a comfortable temperature throughout your entire home.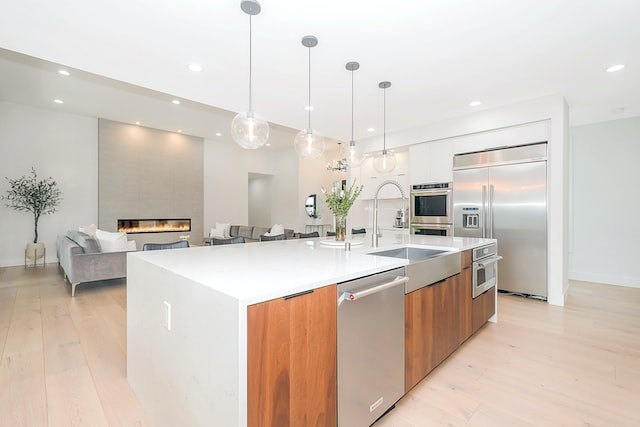 Benefits of installing ducted air conditioning
Even air distribution cools your entire home more quickly with no warm spots
Ducted Air Conditioning units are generally quiet due to the unit being outside of the room
Energy saving as you only have one fan going to cool your entire home instead of several. The ability to turn off the ducts to rooms that are not occupied also helps to save on energy
Ducted Air Conditioning only require vents in each room which can be flush mounted with the ceiling to provide a uniform finish
Some units have set-and-forget timers which allow for the system to turn on during the hotter hours and turn off once your home is cool
We offer a wide range of Ducted Air Conditioning units that can suit your needs and budget. Our expert Air Conditioning technicians can help you with the design and installation of your Ducted Air Conditioning Unit.
Ducted air conditioner repairs and servicing
There is no point in having a Ducted Air Conditioning unit if it doesn't work. Our technicians can also repair and service current Air Conditioning units to ensure they are in working condition when you need them most.

Your local ducted aircon specialists on the Gold Coast
So if you would like to have Ducted Air Conditioning installed in your home then give us a call at 1300 150 753 or alternatively you can fill in our ducted aircon booking form.
Frequently asked questions
How to reduce your cooling costs in summer?
Which air conditioner is best for your home?
How often should you service your air conditioner?