Your local Carrier ducted & split system air conditioner specialists
Tired of being too hot or too cold? Carrier air conditioners are the perfect solution for you. Our experienced technicians can help you find the perfect air conditioning unit for your home or business. We offer complete installation, repair, and servicing services for all Carrier air conditioning systems.
With our help, you can enjoy perfect temperatures all year round. Whether you want to stay cool in the summer or warm in the winter, we can make it happen. We're dedicated to your comfort and satisfaction, so you can always count on us for top-quality service.
Contact us today to schedule a free consultation!
BOOK CARRIER AIRCON SERVICES TODAY
Call us at 1300 150 753 or fill out the form and we will get in touch with you as soon as possible.
Benefits of choosing a Carrier Air Conditioner
When selecting an air conditioning system, why not go for a trusted brand that has been around for over a century? The first modern air conditioner was invented by Willis Carrier in 1902. Willis Carrier went on to form the company Carrier.
Since 1902 Carrier has been a pioneer in the industry with energy-efficient units, smart features, and excellent performance. Whether you need a cooling solution for a single room or the entire building, Carrier has a system perfect for your needs. Request a quote from Pugin Power for Carrier aircon today.
Inverter technology helps cool the room quickly and the temperature is adjusted so the room stays cool with minimal fluctuation.
The self-cleaning function automatically cleans the indoor unit and removes microbes and pollutants so you only breathe fresh and clean air.
Ease of use using the Carrier app so you can control the temperature and turn on the aircon with just a few clicks.
Outdoor units feature an anti-corrosive coating so the unit will last you longer and not fail due to corrosion or grime build-up.
Get a Carrier aircon today to experience these benefits.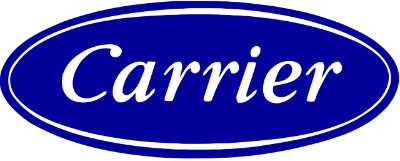 Carrier Air Conditioner Installation
At Pugin Power, we install all types of air conditioning systems offered by Carrier:
Need more control over your aircon? Speak to our experts about installing smart air conditioner controllers for your home or office.
If you are looking for an affordable and reliable aircon with excellent features, you can't go wrong purchasing a Carrier air conditioner from Pugin Power. We have a team of technicians available to assist you with the model and size that suits your requirements. Give us a call to book your Carrier aircon installation today.
Carrier Air Conditioning Repairs and Servicing
Is your Carrier air conditioner in need of a service or repairs? We can help.
Pugin Power specialises in carrying out repairs and servicing for Carrier air conditioners. Our services are available throughout Brisbane, Logan and Gold Coast. Our workmanship is 100% guaranteed and we ensure you are fully satisfied before we leave.
Our technicians are fully qualified and specialists in all styles of Carrier air conditioners. They undergo regular training and have hands-on knowledge so you can rest assured that you are receiving services from a knowledgeable expert.
Great reasons to choose Pugin Power for your Gold Coast aircon needs
Just like Carrier, we have extensive industry experience allowing us to offer knowledgeable and practical solutions.
We provide complete air conditioning solutions throughout Brisbane, Logan and Gold Coast.
We are highly qualified and licensed air conditioning technicians.
We undertake regular training and remain up to date with the latest industry trends so you can rest assured that you will receive the best solutions possible.

Your Gold Coast Carrier air conditioning specialists
For reliable and professional installation, repairs and servicing for Carrier air conditioners, give us a call at 1300 150 753 or complete our online Carrier aircon enquiry form.
Frequently asked questions
How to reduce your cooling costs in summer?
Which air conditioner is best for your home?
How often should you service your air conditioner?