Split system & ducted aircon servicing & maintenance Gold Coast
Keep your air conditioner in top condition with routine servicing from our experienced aircon technicians. Our team service a full range of split system and ducted air conditioners from most of the leading brands as well as specialising in Fujitsu, Mitsubishi Electric, Panasonic, and Samsung units. If your air conditioning is struggling to keep your home or business cool book a service with Pugin Power today. Our team cover the Gold Coast, Tweed, Logan & Brisbane Southside regions.
BOOK AIRCON SERVICE TODAY
Call us at 1300 150 753 or fill out the form and we will get in touch with you as soon as possible.
Professional air conditioner service Gold Coast
Regular air conditioner servicing and maintenance can prevent unexpected, and sometimes costly, breakdowns. Scheduling yearly or twice-yearly servicing ensures your air conditioning continues to be reliable, especially when you need it most. Book a service today for a time which suits you.
Our experienced team service and maintain a wide range of aircon systems from all the leading brands including:
Fujitsu
Mitsubishi Electric
Samsung
MHIAA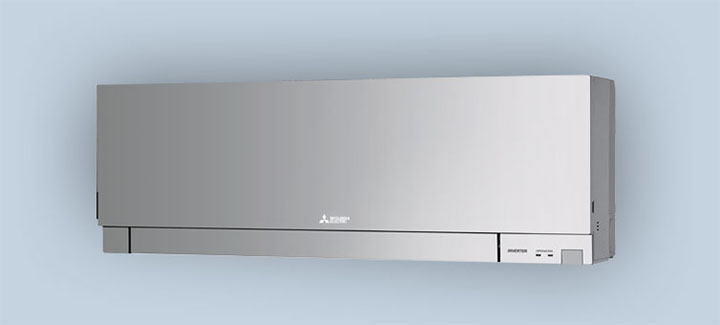 How often should I service my air conditioner?
We recommend twice yearly service for frequently used reverse cycle air conditioners. If you use the aircon to cool your home in summer and keep it warm during winter booking a service at the beginning of each season will ensure the unit will remain reliable and efficient all year round.
Cool-only aircon systems should be serviced at the beginning and the end of summer.
Regular servicing will also help your aircon:
operate more efficiently - ie. cost less to run
improve the ability of the unit to cool and heat
last longer
Does my air conditioner need a regas?
Regassing an air conditioner is usually only necessary if the unit has developed a leak and the gas has escaped. If our technicians discover this is the case for your aircon repairs will be required before a regas is carried out.
In most cases, the sturdy pipes and gas connections should keep the air conditioner gas inside the system for the life of the unit.
Why is it important to clean aircon filters?
Dirty filters can reduce the efficiency of your air conditioner as well as provide a breeding ground for bacteria and mould. Cleaning the filters regularly is essential to ensuring the air circulating around your home is clean and free of germs and allergens.
Complete air conditioner service Gold Coast
For a thorough and professional air conditioning service throughout the Gold Coast contact Pugin Power on 1300 150 753 or complete our aircon service booking request form today.
Frequently asked questions
How to reduce your cooling costs in summer?
How often should you service your air conditioner?
Which air conditioner is best for your home?